HOW TO GET TO GÂTINAIS VAL-DE-LOING?
Situated an hour from Paris, the Communauté de Communes Gâtinais Val-de-Loing is located in the extreme south of Seine-et-Marne, on the edge of the departments of Loiret and Yonne.
By the road

Departmental road 607
Motorway A6 exit n°16 Monterau-Fault-Yonne / Nemours
Motorway A77 exit n°17 Montargis / Souppes-sur-Loing
Motorway A19 exit n°5 Montargis / Ferrières-en-Gâtinais (it links the A6 to the A10)

By the railway
Paris Gare de Lyon Train Station ; Line R Paris-Montargis-Nevers, stop :
Nemours station or
Souppes-sur-Loing/Château-Landon station or
Dordives station
By public transport
With the line 34 Express TRANSPORT TRANSDEV
from Melun to Château-landon
This line serves the stations of Souppes-sur-Loing, Bagneaux-sur-Loing, Nemours, Fontainebleau and Melun.
By waterway
The Loing Canal extends the Briare and Orléans canals towards the Seine, and completes the link from the Loire to the Seine.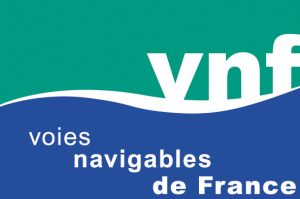 VNF (Subdivision de VNF de Montargis)
14, boulevard des Belles Manières – 45200 Montargis
02 38 95 09 20 – subdi.montargis@vnf.fr
Taxi

Spiritus Taxi – 07 85 42 87 55 – Château-Landon
Taxi Husson – 06 25 20 53 76 – Château-Landon
Marzouk Taxi – 06 21 79 04 69 – 77620 Egreville
Taxi Lorrézien – 06 62 10 06 44 – 77710 Lorrez-le-Bocage-Préaux
Le Taxi polinois – 06 37 83 81 48 – 77167 Poligny
Taxi Thévenin – 06 13 13 55 59 – 77460 Souppes-sur-Loing