The Stone House
Château-Landon
The Stone House
We offer moments of sharing and discovery by organizing talks, thematic conferences, exhibitions, activities, etc. throughout the year.
The whole history of Chateau-Landon stone is there. From the formation of this very compact lakeside limestone, dating back 35 million years, to the size of the stone used for the construction of bridges and other great Parisian monuments
The limestone of Chateau-Landon

Located on a rocky outcrop, in the shape of an elongated spur, the old city offers a set of monuments, towers and walls, overlooking the Charcoal valley.
The urban landscape is marked by the omnipresence of limestone, from the subsoil of the region. One of the attractions of Chateau-Landon is this complementarity between the particular geological evolution, and a rich historical past.

Chateau-Landon stone is a non-freezing lacustrine limestone, formed at the start of the Tertiary geological period.
From the 18th century and especially the 19th century, the exploitation of Chateau-Landon limestone will experience famous outlets with Parisian achievements such as the Arc de Triomphe, the foot of the Eiffel Tower or the Alexandre Ill bridge ...

The Maison de la pierre brings together two collections:
- a collection of tools for quarry workers and stonemasons.
- a collection of prehistoric stones.
You will also be able to discover the Antiphonaire de l'Abbaye Saint-Severin, the most beautiful work of the Departmental Archives of Seine-et-Marne in video projector.
English

French

Exhibition space

Exposition permanente

French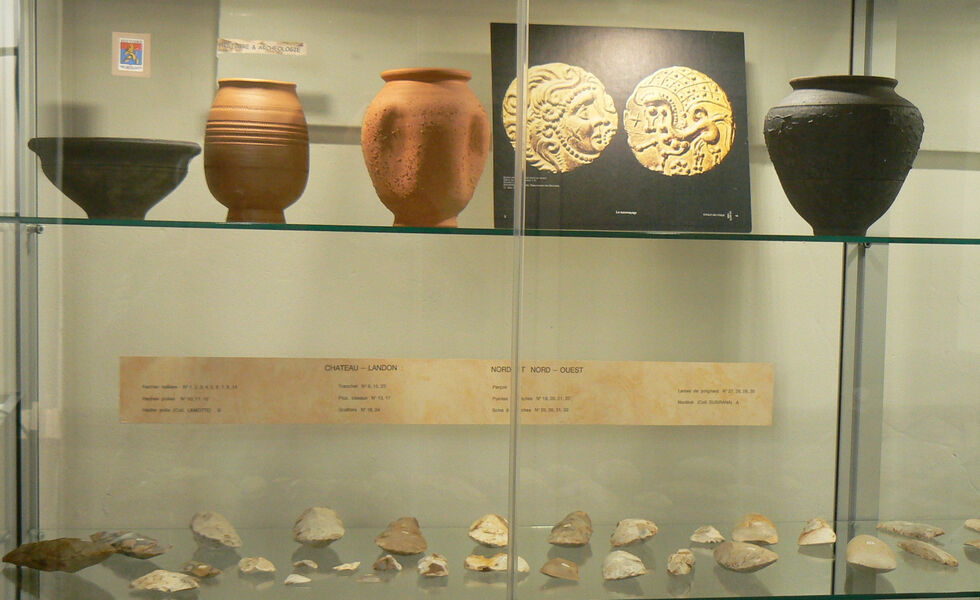 Opening times
All year round, every Saturday between 3 pm and 5 pm.