Ferme de Fontaine
Château-Landon
Ferme de Fontaine
In the heart of Gatinais, we cultivate 60 hectares of land in organic farming.
We produce durum wheat, lentils, field beans, triticale, field peas, sunflower, soybeans and alfalfa. Our durum wheat is ground into semolina by one of the last artisan millers in lle de France and Gatinais. We transform our pasta from these grinds in our manufacturing workshop.
French

Sale on collective point of sale

Online shop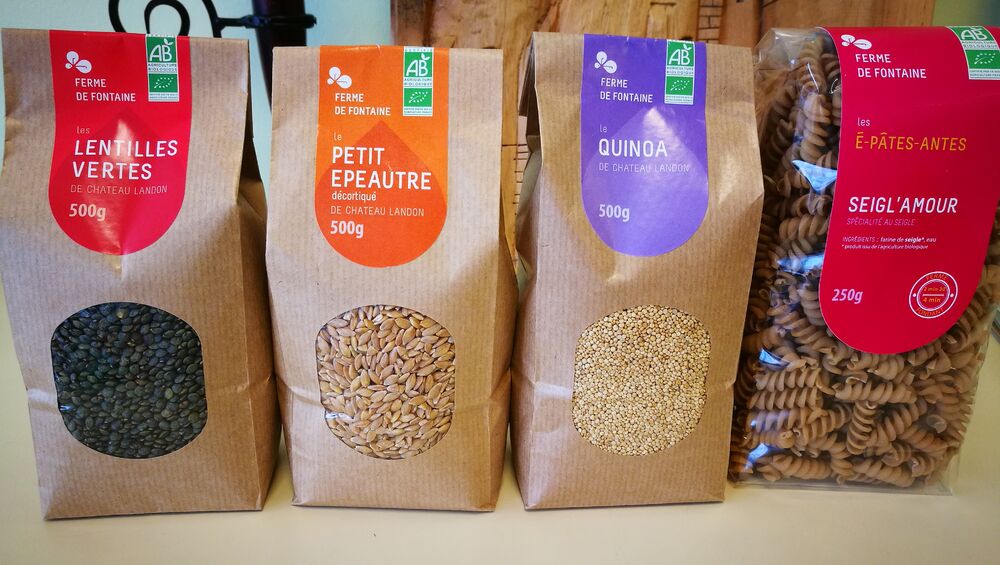 Opening times
All year round, every Saturday between 9 am and 12 pm.