The Fairy Cellar
Lorrez-le-Bocage-Préaux
The Fairy Cellar
Although the legends of the last centuries have given it its name, the site of the "Cave aux Fées" dates back to the 1st century AD.
It is on the GR de Pays du Lunain, between Lorrez-le-Bocage and the hamlet of Les Closeaux in Paley. You can also get there by leaving Préaux on the D 120a and taking a path on the right indicated by a sign "Cave aux Fées". Once in the valley, turn right: the site will be on your left.

It had become inaccessible because it was completely overgrown with trees, shrubs and brambles... It is thanks to a youth work camp that it is once again clear:

"From 1 to 12 July 2002, fifteen or so young people aged 15 to 18 took part in a work camp organised by the commune and the AFDAC. Supervised by three adults (all volunteers), they were mobilised to clean up and restore the site of "LA CAVE AUX FEES" and to mark out a 1.5 hour walking trail. "

Legends surround this place bathed in mystery, such as that of the White Lady, which Pauline, a participant in the Youth Workshop, has marvellously represented in the form of a comic strip...

Several excavation campaigns, begun in 1910 and repeated from 1973 to 1980, had made it possible to discover the remains of a Gallo-Roman villa of which only the basements remain, revealing the pipes of a heating system.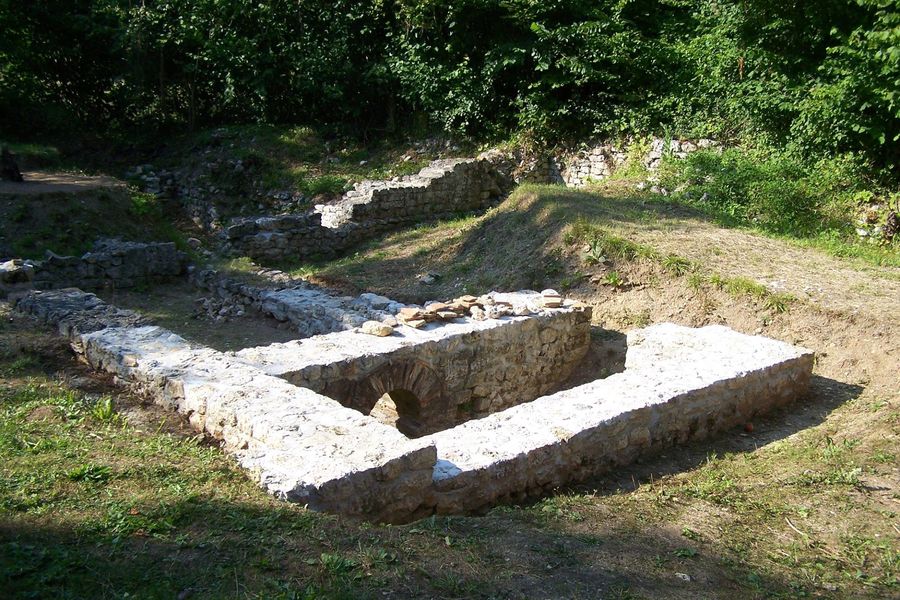 Opening times
All year round, daily.
Prices
Prices
Free access.